---
UPCOMING EVENTS:
Watch this crucial extract from the inaugural event of ISADTF (International School Anti-Discrimination Task-Force) at Ecolint, in Geneva, October 14-15 2022.
Read more on the Mulgrave School DEIJ page
LOOKING FOR PARTICIPANTS: LGBT+ students/alumni in International Schools
Research title: Gender and Sexual Minority Students and Leaders: Sense of belonging for GSM students in international schools with visible GSM leadership.Researcher: Douglas Beam is a Doctor of Education (Ed.D.) candidate at the University of New England and will be responsible for data collection and analysis.Purpose of the research: To explore how former students at international schools who identify as a gender and/or sexual minority experience and understand their own sense of belonging in international schools where they attended. Specifically, I am interested in investigating the impact of leaders who also identifies as belonging to a gender and/or sexual minority.Outcome of research: Through completing my dissertation, I hope to provide better understanding of the experiences of GSM former students at international schools as well as outline some policy and practical implications for improving sense of belonging for those students who find themselves with marginalized identities.Participation requirements: In order to participate in this research you must:
· Be at least 18 years old;
· Identify as belonging to a gender and/or sexual minority group and were at least somewhat aware of your own queerness while you attended an international school;
· Have attended an international school for at least one complete academic year within the past ten years;
· Have attended an international school for at least one complete academic year during your high school (grades 9-12 or the equivalent) experience;
· Have attended an international school where there was a visible school leader who also identified as a gender and/or sexual minority. The visible school leader could be a teacher or an administrator.Method: If you agree to participate in this study, I will invite you to a series of confidential, recorded Zoom interview at a mutually agreeable time. Your decision to participate is voluntary, and you can withdraw at any time or refuse to answer any question without any consequences of any kind. Each participant will be interviewed two times. I expect each recorded Zoom interview length to be between 30-45 minutes, with time in the end for any clarifying questions that you may have. Participants will not be identified by name or school in the final report.If you are willing to participate in this study, please let me know by sending an email to [email protected].
With the IBO, AIELOC, ECIS, and ECOLINT
October 14-15 2022 in Geneva
ODIS has been invited to participate in the inaugural event for the International Baccalaureate. We are very excited to be meeting everyone face-to-face for the first time. Read the ISADTF vision and mission as well as more on the event in the link above.
---
About us: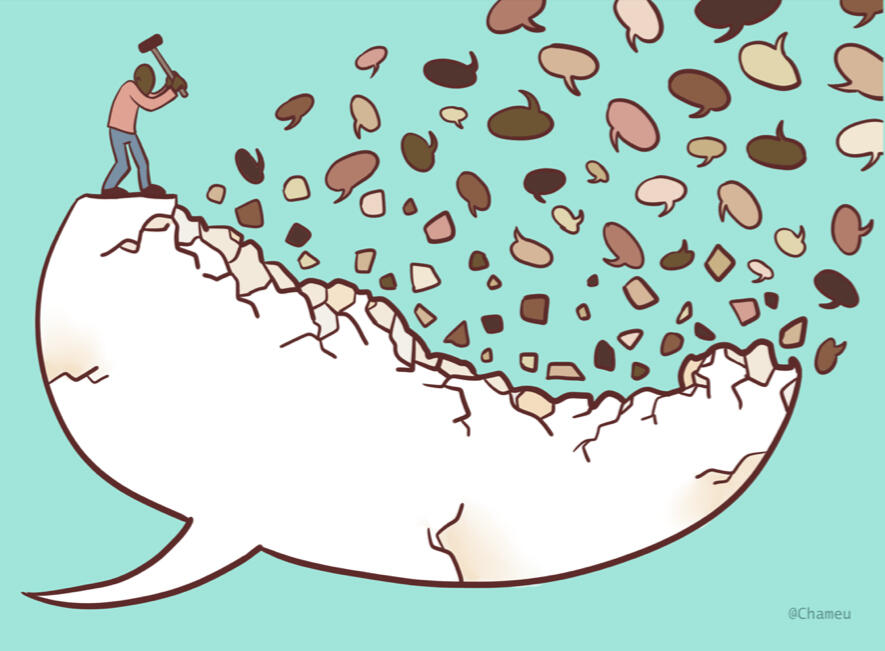 Our goal at ODIS is to create a movement within all international schools (not just IB) and the expat community at large to expand the scope of international education beyond current Western values, to be intersectional and inclusive of all marginalised groups.
Follow us on @decolonise_intl
---
Resources:
Added to regularly. Send us your suggestions via social media!
A list compiled by us (see below for articles we ourselves have written, podcasts and conferences we were featureed in etc
Articles, petitions, TED Talks, books, curriculum resources etc. Pertaining specifically to issues of discrimination in international schools and overseas education in general, as well as teaching resources on global topics and anti-racism guides. A non-exhaustive list, always accepting suggestions.
Films, books, music and more celebrating Black culture around the world
OUR LATEST WORK:
Articles:
By Xoài David and Anna Clara Fontoura Fernandes Reynolds. August 2020. "The international school culture in which we were raised is generally synonymous with "white" culture—the assimilation of it and consequent "othering" of everything non-white." (excerpt)
Medium Article by Xoài David, June 2020"As someone who's attended seven international schools over the course of her childhood all over the Global South, I can affirm with some amusement that I am indoctrinated in the ways of the international baccalaureate... " (click the link above to access the rest of the article)
Podcasts:

Clara Reynolds and Xoài David, international school alumni, are asking international schools to face their colonial roots and current practices in the spirit of anti-racism and decolonization. Listen to their stories of how their perspectives changed about the IB and International schools once they left school and moved on to university. Released 29th August 2020
In this final episode of the first season, I met former international school students Clara Reynolds and Xoài David, two twenty-one year olds on a mission to decolonise the curriculum in the world of international education. Their movement began as "decolonise the IB" and is now the Organisation to Decolonise International Schools. It has taken hold and empowered other international school alumni, teachers and students. Released 31st July 2020
Conferences/videos:
LGBTQ+ teachers and leaders in International Schools - a Casual Webinar
Saturday April 16
8 am EST | 1 pm BST | 2 pm CET | 8 pm SGT Very excited to announce this upcoming webinar that we've been cooking up for a while with old and new friends - queer teachers and leaders from international schools, from various parts of the globe, sharing their experiences and answering your questions (feel free to comment them below, though you can also submit them during the webinar!).
Some topics we will touch on:
- Navigating discussion/inclusion of LGBTQ+ identities in the classroom in conservative countries/countries where holding such an identity is criminalised
- Safeguarding queer students and staff
- Queering elementary classrooms.
This is a great opportunity for you to give a shoutout to your student-led LGBT+ clubs, since many of you have reached out wanting to connect with similar initiatives in different schools. Our panel will feature speakers who have already written articles and presented conferences on such topics, as well as speakers who are currently conducting studies and seek volunteers to share their experiences.
Sunday March 6 at 18:00 Kyiv time. (event by Giancarlo Picazo del Rosario)
January 27 2021
Host: Yasmine SadriSpeakers:
Anna Clara Reynolds (she/her)
Xoai David (she/her)
Isabella McQuaker-Kajiwara (she/they)
Hayley Headley (she/her)Pervious Ecolint Webinars:
September: Stories of and for Peace
October: Mental Health, Community and Self-Compassion
November: Belonging
December: Differing Abilities
January: Decolonisation as Reducing Harm
AIELOC conference: The AIELOC and Women of Color in ELT Conference aims to provide high quality professional development for international educators and leaders focused on representation, social justice, and equity studies.
ISC Research EdRuptors Conference 2021
Featured: Polly Akhurst (Founder of Amala), Kotoha Kudo (Founder of Reset Revolutioj), and Kevin Simpson (Founder of AIELOC), as well as co-founder Xoài David of ODIS.
YOUTH FORUM SWITZERLAND
Featured: Dr Danau Tanu (author of Growing up in Transit and anthropologist of all things Third Culture Kid), Hayley Headley (former UWC student and member of Critical Engagement diversity, equity and inclusion initiative) and student speakers Alistair Mackay and Michaela Johnson, as well as co-founder Xoài David of ODIS.

Guests:
- Out For Solidarity (representing Overseas Family School, OFS)
- DoBetterDover (representing United World College South East Asia Dover campus, UWCSEA Dover)November 1st 2020: Two alumni teams from different Singapore international schools discussed the challenges and achievements they have made in urging their school board to make curriculum reforms and change campus practices to tackle discrimination and bring more diversity, equity, and inclusion to the community. This was a partially recorded event with each alumni team presenting their work, followed by break-out rooms where viewers can participate in the discussion. Watch the recording linked above.
Featuring: Proserpina Dhlamini-Fisher, Nunana Nyomi, Rachel Engels,Annaclara Fontura Fernandes Reynolds and Xoài David, and Shelly Maldonado. Recorded July 23 2020 - Edited version coming soon on Youtube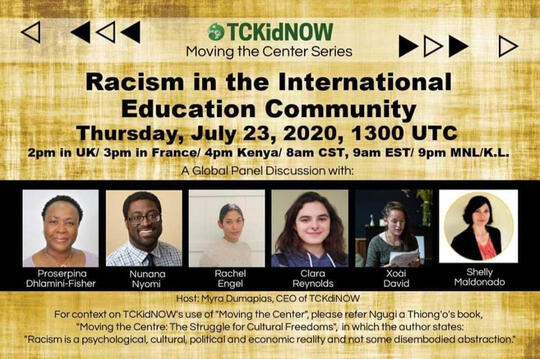 ---
Petition
This is a petition to the Internatonal Baccalaureate Director General Dr. Siva Kumari, and IB Chief of Education, Dr. Rebecca Hughes. We want the IB to standardise its curriculum to include previously excluded topics such as anti-racism, systemic oppression, BIPOC history, ableism, LGBTQ+ rights, and so on to reflect true global-mindedness.
The petition was uploaded June 5 2020 and marked the beginnings of ODIS, back when we were called the 'Decolonise IB' team.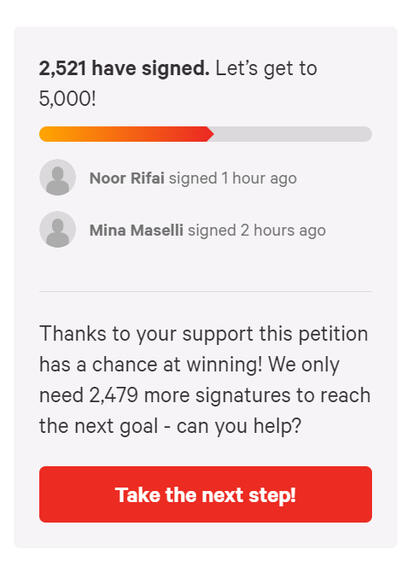 ---
Students Unite - see everyone's progress
Our Database has the contacts of many student, alumni and teacher initiatives striving to bring about Diversity, Equity and Inclusion (DEI) related changes in international schools around the world. Though some operate privately a few have public websites! (Open Letter forms, Carrd/Link.tree sites, Instagram accounts) These show their progress, mostly as surveys and petitions, testimonies and letters to the school board. Have a look if you're looking for inspiration - we also share this on the "Schools Unite" highlight on our Instagram. Who knows, you might find a school you know there!
---
IB Student and Educator Surveys (June 2020) - CLOSED after recieving 600+ and 150+ responses respectively
---
Last updated: 10/Nov/2022