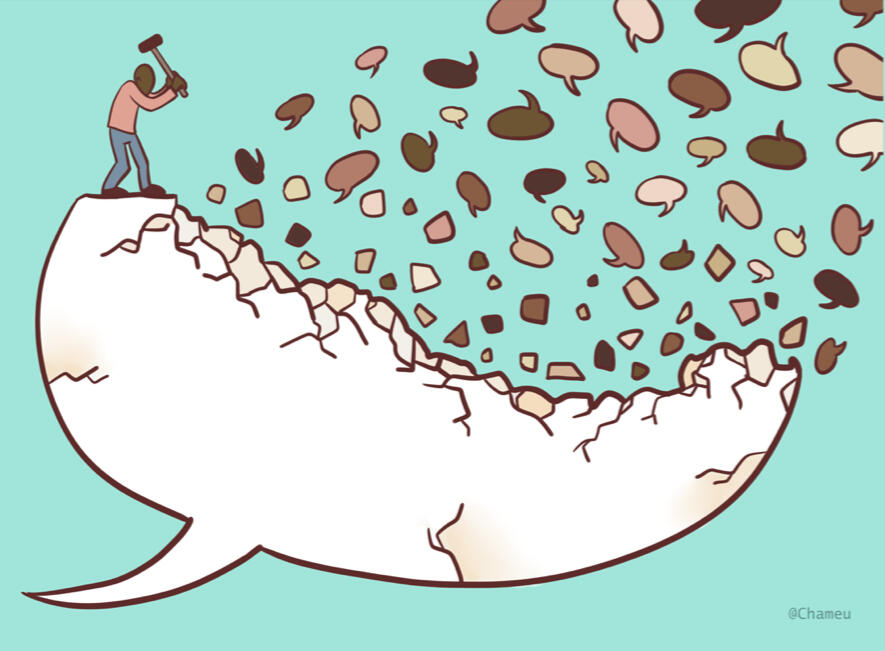 Our goal at ODIS is to create a movement within all international schools (not just IB) and the expat community at large to expand the scope of international education beyond current Western values, to be intersectional and inclusive of all marginalised groups.
Follow us on @decolonise_intl
UPCOMING EVENTS:
YOUTH FORUM SWITZERLAND
Racism: Seeking justice within and without of an educational setting and SDG 16
(#yfs2021)
registration links available 26/1/2021

The live-streamed panel organised by students of International School of Zug and Luzern will feature many prominent figures of the expat-education social justice movement including Dr Danau Tanu (author of Growing up in Transit and anthropologist of all things Third Culture Kid) and Hayley Headley (former UWC student and member of Critical Engagement diversity, equity and inclusion initiative) and student speakers Alistair Mackay and Michaela J. Co-founder Xoài David will be representing ODIS during this panel.

OUR LATEST WORK:

Guests:
Out For Solidarity (representing Overseas Family School, OFS)DoBetterDover (representing United World College South East Asia Dover campus, UWCSEA Dover)
November 1st 2020: Two alumni teams from different Singapore international schools discussed the challenges and achievements they have made in urging their school board to make curriculum reforms and change campus practices to tackle discrimination and bring more diversity, equity, and inclusion to the community. This was a partially recorded event with each alumni team presenting their work, followed by break-out rooms where viewers can participate in the discussion. Watch the recording linked above.
Tanu and Carter gave a lovely shoutout to our work in this resource-packed article. They've included tons of links to podcasts, articles and more by many prominent figures in the discourse of anti-racism in international schools. Be sure to have a look and check out our Resources list linked at the bottom of this page as well.
By Xoài David and Anna Clara Fontoura Fernandes Reynolds.
"The International Educator (TIE) is a non-profit organization committed to matching the best educators with the best international schools around the world. For more than 25 years, TIE has been the most comprehensive service for securing a job overseas. TIE is the marketplace for international education by providing the venue where schools can find exceptional candidates, and teachers can find exceptional jobs."
Clara Reynolds and Xoài David, international school alumni, are asking international schools to face their colonial roots and current practices in the spirit of anti-racism and decolonization. Listen to their stories of how their perspectives changed about the IB and International schools once they left school and moved on to university. Released 29th August 2020
In this final episode of the first season, I met former international school students Clara Reynolds and Xoài David, two twenty-one year olds on a mission to decolonise the curriculum in the world of international education. Their movement began as "decolonise the IB" and is now the Organisation to Decolonise International Schools. It has taken hold and empowered other international school alumni, teachers and students. Released 31st July 2020
[...] Within this global movement, individuals working in or concerned about the field of international education have expressed how racism have impacted international schools, where many Third Culture Kids have received at least some portion of their primary and/or secondary school education. Featuring: Proserpina Dhlamini-Fisher, Nunana Nyomi, Rachel Engels,Annaclara Fontura Fernandes Reynolds and Xoài David, and Shelly Maldonado. Recorded July 23 2020 - Edited version coming soon on Youtube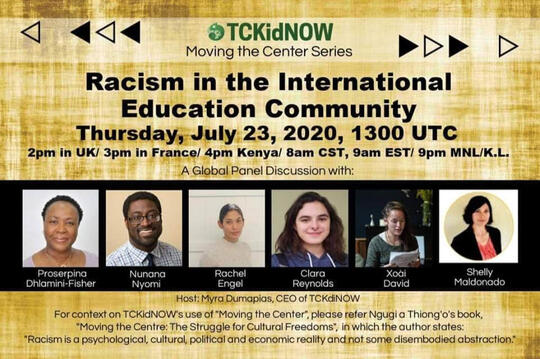 ---
Petition
This is a petition to the Internatonal Baccalaureate Director General Dr. Siva Kumari, and IB Chief of Education, Dr. Rebecca Hughes. We want the IB to standardise its curriculum to include previously excluded topics such as anti-racism, systemic oppression, BIPOC history, ableism, LGBTQ+ rights, and so on to reflect true global-mindedness.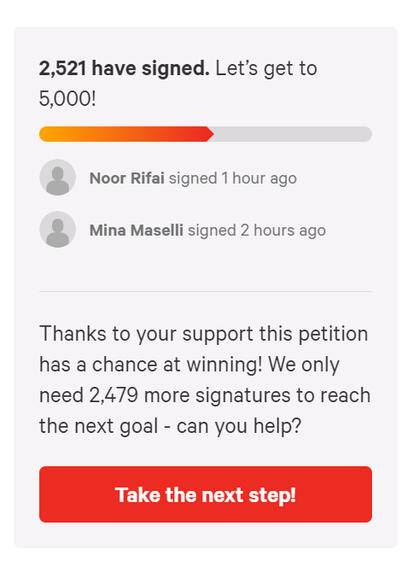 ---
Decolonise IB: How international school alumni are mobilising to diversify the expat curriculum
Medium Article by Xoài David
---
Sign-Up Sheet (Students and Alumni)
If you have a team that wishes to start the movement in your international school, sign up here to get access to our database, Decolonise Education starter pack, and future updates. Let's get as many initiatives around the world as possible!
---
Students Unite - see everyone's progress
Our Database has the contacts of many initiatives around the world. Though some operate privately a few have public websites! (Open Letter forms, Carrd/Link.tree sites, Instagram accounts) These show their progress, mostly as surveys and petitions, testimonies and letters to the school board. Have a look if you're looking for inspiration - we also share this on the "Schools Unite" highlight on our Instagram. Who knows, you might find a school you know there!
---
IB Student Survey
This survey will help us understand what needs to change in the IB curriculum especially at the DP level. Please share this with your classmates and fellow alumni!
---
Educator Survey
If you have been or currently are an IB PYP/MYP/DP/CP educator please fill in this preliminary survey!
---
Resource List
Links to relevant articles, petitions, TED Talks, books, curriculum resources etc.
Last updated: 12/30/2020